Welcome to the Proctor Library guide for MRK 470, Strategic Marketing. This guide contains links to resources that will help you successfully locate much of the information you need to research for your project. As helpful as these resources are, you will almost certainly have to use Google to find ALL of your needed information. 
Please feel free to email me (bpridgen@flagler.edu) or visit me at any time in the Library for help on this project.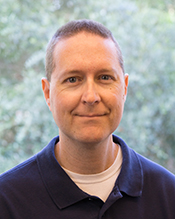 Blake Pridgen
bpridgen@flagler.edu
Standard & Poor's NetAdvantage is the Proctor Library's best bet for accessing company and industry information, particularly financials and the 10-K (or annual) reports:
Standard and Poor's NetAdvantage:
Company profiles, industry surveys, stock reports, investment reviews, and more.
Has Peer Reviewed: No
Searchable in Discovery: No
You can use the Business Searching Interface to locate a SWOT analysis for publicly traded companies:
Business Searching Interface:
Includes Academic Journals, SWOT Analyses, Trade Publications, Industry Profiles, Company Profiles, Market Research Reports, and Product Reviews. Allows users to easily refine their searches to extract only the content from their preferred source type(s).
Has Peer Reviewed: Yes
Searchable in Discovery: Yes
Mintel is the only library database that provides access to current information on consumer markets, behavior, and intelligence:
Mintel Academic:
Provides a one-stop online platform, designed to give easy and fast access to the best-in-class consumer and market intelligence used by professionals around the world.
Has Peer Reviewed: No
Searchable in Discovery: No