No doubt, we're missing you. With summer session B wrapping up, it's pretty quiet here in the library. Hence, we're being productive and accomplishing important projects during these quieter days (more to come on these changes soon) AND we're having some fun!
Today Bozard Ford was on campus, showing off some of their new vehicles, along with Michael's Tasting Room With A Twist Food Truck.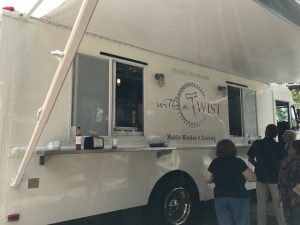 Yummy options included a Twisted Chicken Sandwich, Latin Pork Sandwich, Plantain Sliders and a Spanish Rice Bowl.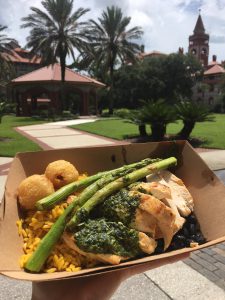 We had a great time checking out the new rigs and enjoying a delicious lunch. As you can see, we were in the company of Harmony the Flagler lion, sister of the ever-popular Harry!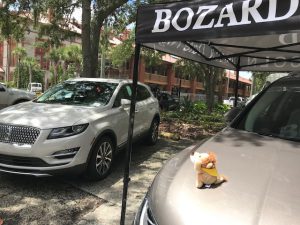 Let the fun and excitement continue, especially when we welcome you back to campus. See you in a few!